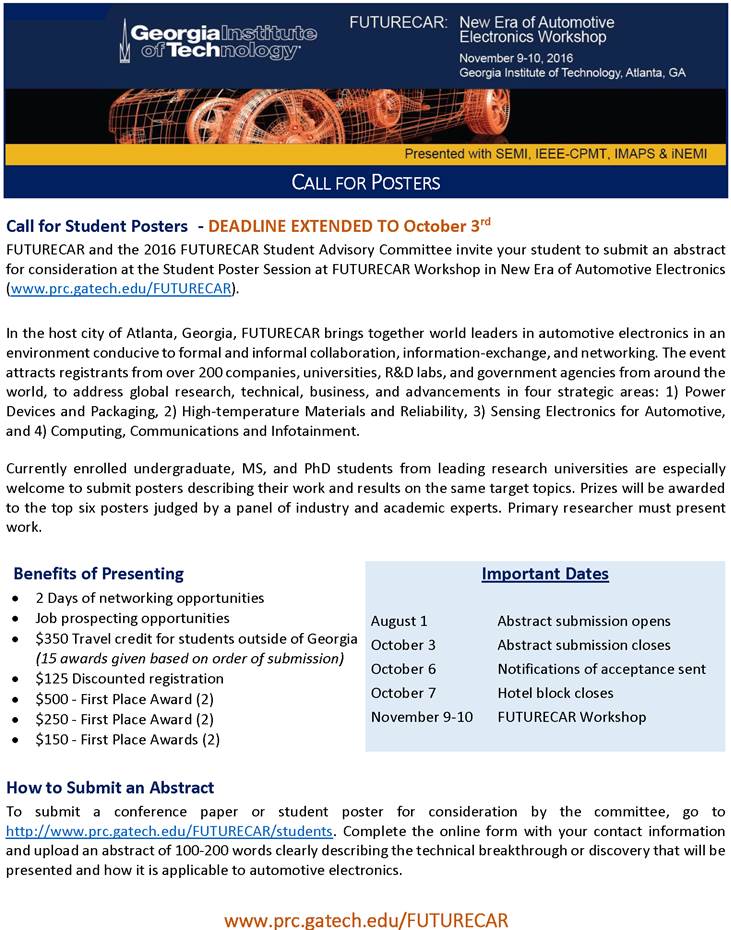 Title:
IEEE, SEMI, IMAPS Offers Travel and Poster Awards for FUTURECAR – deadline extended to Oct 3rd
Date:
October 1, 2016
Students and Faculty,
Over 100 global companies with research focus on Automotive Electronics will be attending the FUTURECAR workshop – November 9-10, 2016 at Georgia Tech.
Over $1500 in Student Poster Prizes will be awarded!!!
$350 Travel Awards will be given to each student poster presenter, coming from outside of Georgia, USA !!!
Submit your 200-word abstract TODAY to be considered for a poster presentation slot.
Deadline for submissions is October 3rd – BUT presentation slots are limited – so Submit your abstract TODAY.
Full details can be found at www.prc.gatech.edu/FUTURECAR
Thanks – and good luck!