Florida International University's School of Electrical, Computer, Enterprise Engineering offers three bachelor's programs (all available fully-online through FIU Online), two master's programs, including the master's degree in computer engineering: network security, and a doctoral program.
One of the three bachelor's programs is the bachelor's degree in Internet of Things (IoT), making FIU the first university in the nation to offer this degree.
Areas of specialization/research include cybersecurity, network security, bio-MEMS and nanotechnology, digital signal processing, power/energy, RF and microwave engineering, computer architecture and more. 
FIU's Department of Electrical and Computer Engineering is proud of its distinguished faculty, who are leaders in their fields, constantly working on research projects. Our faculty also serves as mentors, guiding our students to become future leaders in the fields of electrical and computer engineering.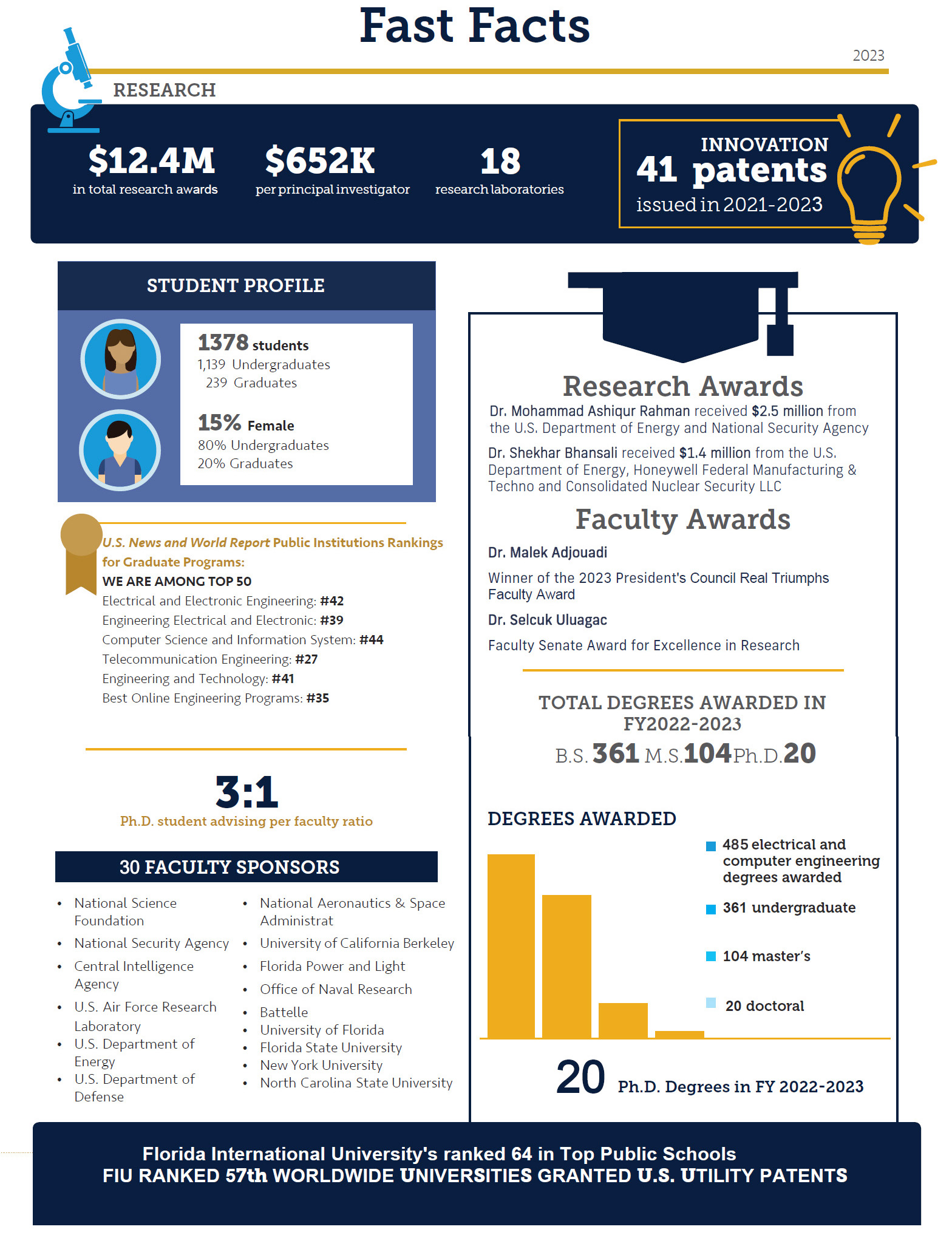 ---