REU site WE-FOCUS addresses the growing need for a skilled workforce in the areas of critical technology needs in the coming decades. The summer REU program offers research opportunities for domestic undergraduates from all US institutions. The program is open to any student who is majoring in a science or engineering-related field.
REU students will be immersed in a 10-week intensive research experience in the field of wearable sensors and systems.  Additionally, professional development seminars, workshops, and field trips will be organized to enhance scholars' interest in STEM careers.
This REU site is supported by the Department of Defense in partnership with the NSF REU program.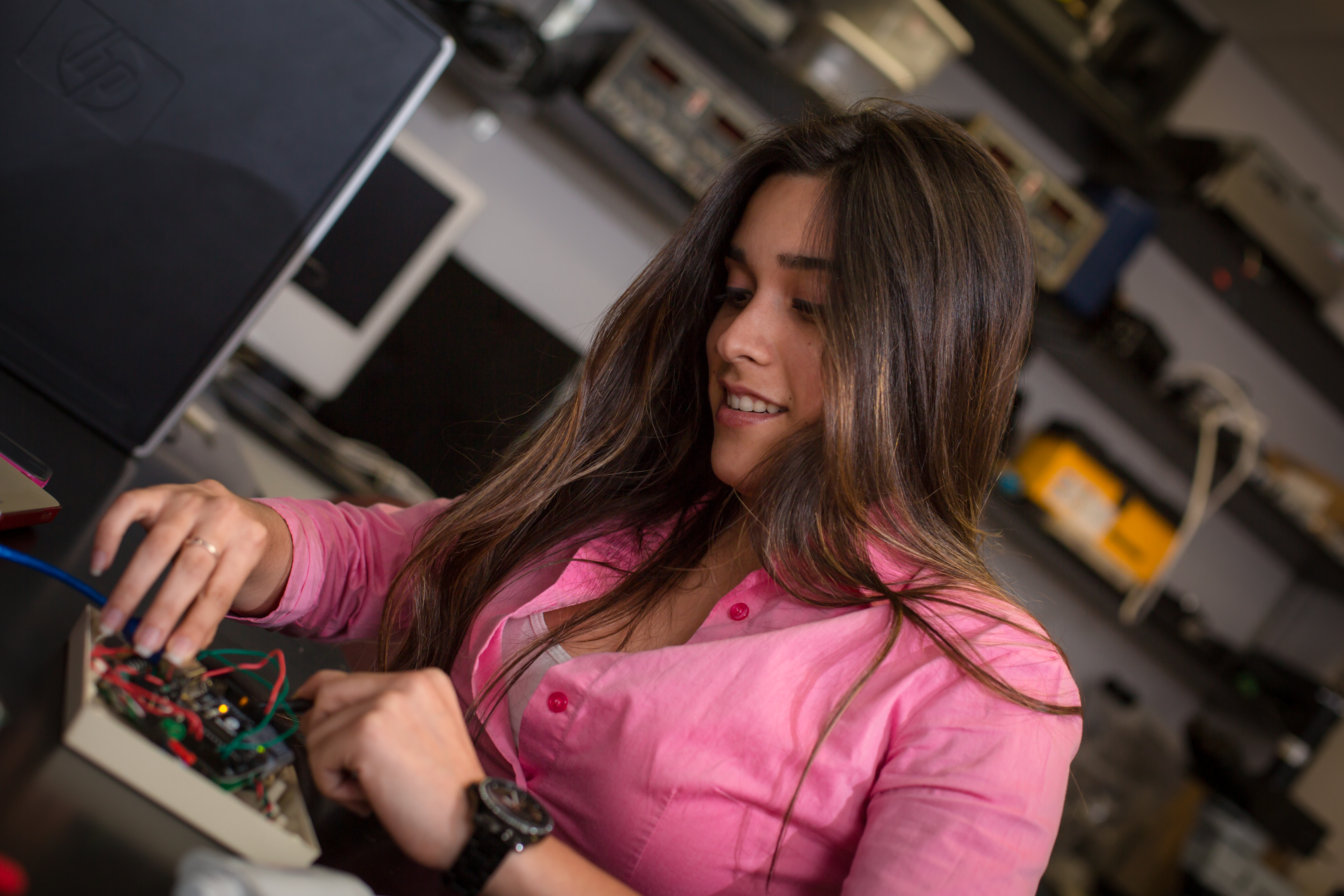 ---
Date:
The Summer REU program runs from May 24, 2021 until July 30, 2021.
Stipends/Housing/Travel Reimbursement:
Students will receive a $5,000 stipend, on campus housing along with meal-plan and up to $500 for travel reimbursement for those students coming from outside of a 50-mile radius of FIU.
Research Topics:
Flexible sensors, wearable devices, power harvesting systems, low power application, RF application, microfabrication, artificial intelligence, machine learning, and nanobiotechnology.
Deadline:
The application deadline for Summer 2021 is March 15, 2021.  
Question:
For any questions regarding the WE-FOCUS, please contact Ms. Noopur Surana (nsurana@fiu.edu).
Come Experience FIU
---
You will find that here at FIU we appreciate those with the perseverance to succeed. We hope to see you as part of our team soon.
The program is open to U.S. Citizens and permanent residents only.  Women, members of under-represented minority populations, and students from institutions that do not have strong STEM research programs are encouraged to apply.
Eligibility
---
To be eligible for the 2020 REU program you must :
Be a U.S Citizen or permanent resident of the U.S or its possessions.
Enrolled in a two year or four year engineering degree program.
Available for the full duration of the program May 24th until July 30, 2021.