Several faculty members and students have been recognized with honors this past year. Professors Ismail Guvenc, Arif Selcuk Uluagac, Shaolei Ren and Arif Sarwat were recipients of National Science Foundation CAREER awards on ideas that received significant industry support. Professor Herman Watson received the Faculty Award for Excellence in Teaching through the FIU Faculty Senate.
Under the leadership of Professor Alexander Pons, FIU was also designated a National Center of Academic Excellence in Cyber Defense Education by the National Security Agency and the Department of Homeland Security. January 2016 will also mark the graduation of the first cohort of the fully online M.S. in Computer Engineering: Network Security. Cohort sizes have continued to double.
The growth and accomplishments of the department would be unimaginable without the unwavering support and dedication that our faculty, students, advisors, alumni and staff demonstrate on a daily basis across the university.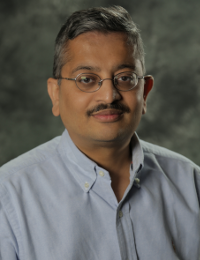 Shekhar Bhansali, Ph.D.
   Alcatel-Lucent Professor and Chair