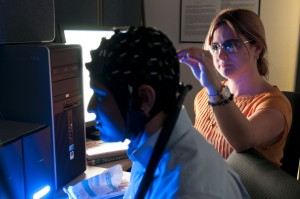 Title:
Adjouadi and Cabrerizo receive NSF grant to further brain mapping research
Date:
September 24, 2015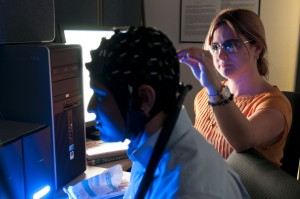 In the fight to overcome challenges from neurological disorders like epilepsy, Alzheimer's disease and Attention Deficit/Hyperactivity Disorder (ADD-ADHD), FIU Professors Malek Adjouadi and Mercedes Cabrerizo have worked tirelessly on developing new instruments for neuroimaging and brain mapping to provide effective subject-centric care for patients.
Adjouadi and Cabrerizo were recently awarded $3,755,112 from the National Science Foundation for their project titled MRI: Development of an Integrated Neuroimaging Instrument with Temporal and Spatial ALignments for Brain Research. This project focuses on developing a new integrated instrument for neuroimaging and brain mapping, based on specialized software and unique hardware designs. By using a unique approach at collecting data in a fully integrated setting across different recording modalities, Adjouadi and Cabrerizo aim to obtain new understandings of the functional mappings of the brain in its normal and pathology states focusing on key neurological disorders.