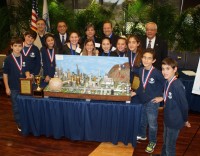 Title:
FIU to host The Future City Competition
Date:
January 12, 2015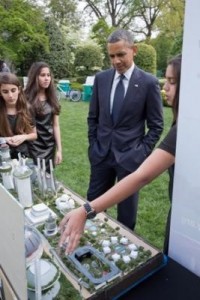 The Future City Competition is a national program where students in 6th, 7th and 8th grade are presented with an engineering problem and work with a team educator and engineering mentor to solve it. As the South Florida Regional Director of the National Engineers Week Future City Competition, Professor Osama Mohammed will be hosting the Regional Competition for South Florida at the FIU Engineering Center for the thirteenth consecutive year in a row.
The competition is made up of five different modules. A maximum of 280 points can be awarded based on the five modules. At this point students have already submitted a Virtual City Design, Research Essay and City Narrative. On Saturday, January 17, 2015, the students will be showing their actual City Model as well as perform Team Presentations of their cities to a team of judges.
The winner of each region will advance to the National Finals in Washington, DC in February during Engineers Week. Last year, students from St. Thomas the Apostle School in Miami, were highlighted at the White House Science Fair to celebrate the winners.
This year's theme is "Feeding Future Cities: Select one vegetable and one protein and design a way to grow enough of each within your future city limits to feed your citizens." Projects will be on display at the FIU Engineering Center in the Panther Pit from 8:00 am – 3:00 pm.