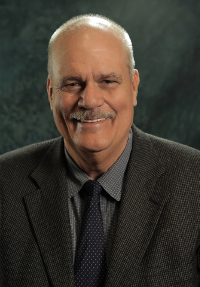 Title:
Professor Herman Watson receives Faculty Award for Excellence in Teaching
Date:
October 1, 2014
Each year, FIU Faculty Senate recognizes exceptional faculty members in six classifications (Advising and Mentorship, Engagement, Librarianship, Research and Creative Activities, Service, and Teaching) who have demonstrated extraordinary achievements in their categories.
Dr. Herman Watson has received the award for Excellence in Teaching. He was nominated by his peers for his admirable performance as an undergraduate lecturer, program director and especially his leadership and involvement with Senior Design teams.
Congratulations Dr. Watson from the Faculty, Staff and Students in the Electrical and Computer Engineering Department at FIU!