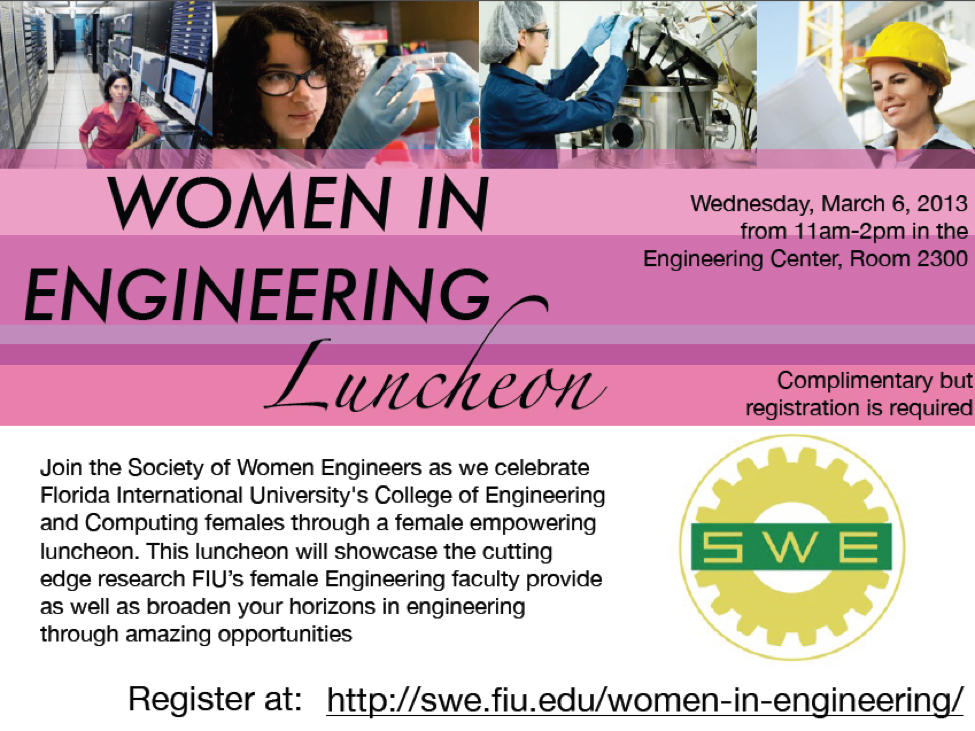 Title:
Women In Engineering Luncheon
Date:
April 14, 2013
Society of Women Engineers (SWE) at FIU is hosting a Women In Engineering Luncheon; a free event for all the female engineering students to interact with the female faculty and learn about their cutting edge research. This is an empowering lunch for our future female engineers on Wednesday, March 6, 2013 from 11am-2pm.
Please register to reserve spots, so that we can determine how much food to order for the luncheon.