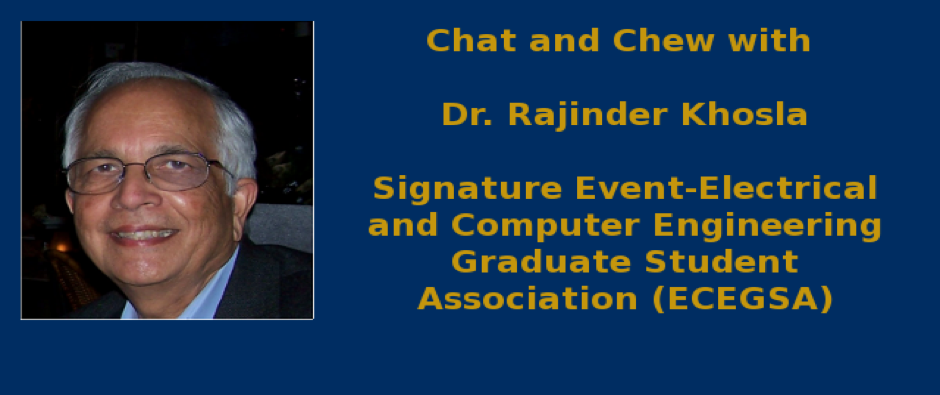 Title:
Chat and Chew with Dr. Rajinder Khosla
Date:
February 6, 2013

Dear All:
We are organizing an informal interactive session for the Electrical and Computer Engineering Graduate Students and Faculty with our guest speaker Dr. Rajinder Khosla -NSF program manager and Deputy Division Director. 
Dr. Khosla is an invitee of Shekhar Bhansali (Chair-ECE Department).
Brief Bio for more information.
Speaker: Dr. Rajinder Khosla
Location: EC 3753
Day:  Friday, Feb 8
Time:  10:00 AM – 12:00 PM
Please Note:  The Graduate Seminar by Dr. Hai Deng is from 12:00-2:00 PM
Kindly RSVP. We hope to see you there! 
Regards,
Aparajita Singh