ASSOCIATE PROFESSOR
---
ACADEMIC DEGREES
Ph.D. in Electrical Engineering from the University of Maryland, College Park

M.S. in Electronics and Electrical Communications from Cairo University, Egypt

B.S. in Electronics and Electrical Communications from Cairo University, Egypt
AREAS OF EXPERTISE
Wireless communications and networking

Drone-assisted aerial communications

Vehicular communications

Millimeter wave communications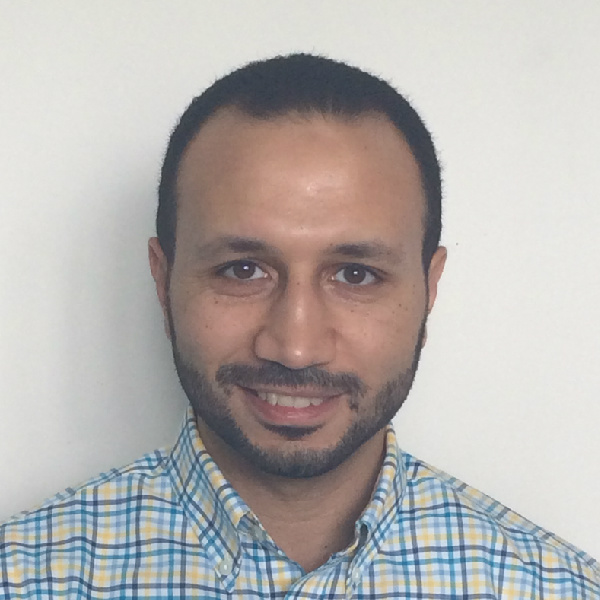 SELECTED PUBLICATIONS
1. A. S. Ibrahim, A.K. Sadek, W. Su, and K.J.R. Liu, "Cooperative communications with relay selection: when to cooperate and whom to cooperate with?," IEEE Trans. On Wireless Communication, vol. 7, pp. 2814-2827, Jul. 2008.
2. M. Elgenedy, M. M. Awadin, R. Hamila, W. U. Bajwa, A. S. Ibrahim and N. Al-Dhahir, "Sparsity-Based Joint NBI and Impulse Noise Mitigation in Hybrid PLC-Wireless Transmissions," in IEEE Access, vol. 6, pp. 30280-30295, 2018.
3. Y. R. Ramadan, H. Minn, and A. S. Ibrahim, "Hybrid Analog-Digital Precoding Design for Secrecy mmWave MISO-OFDM Systems," IEEE transactions on Communications, Aug. 2017.
4. B. S. Amin, A. S. Ibrahim, M. H. Ismail, and H. M. Mourad, "Precoding and Power Allocation Algorithms for Device-to-Device Communication in Massive MIMO," the Springer Journal on Wireless Networks, Oct. 2016.
5. Y. Ramadan, A. S. Ibrahim, and M. Khairy, "Robust RF Beamforming for Millimeter Wave MIMO-OFDM Systems," Proc. the International Journal of Wireless Information Networks (IJWI), Sep. 2015.
---
COURSES TAUGHT
EEL 5543 Random Signal Principles
CNT 3162 Introduction to Wireless Communications for IoT
EEL 4510 Introduction to Digital Signal Processing
EEL 4515 Advanced Communication Systems
EEL 3135 Signals and Systems
Awards/Distinctions

NSF award CNS-1816112, entitled "NeTS: Small: Towards mmWave-based Vehicular Communications ," Oct. 2018 – Sep. 2021.

NSF award CNS-1618692, entitled, "NeTS: Small: Towards Millimeter Wave Communications for Unmanned Aerial Vehicles," Oct. 2016 – Sep. 2019.

Qatar Foundation, NPRP-9-077-2-036, entitled "Optical Wireless Communications: Complementary Technology for Solving RF Spectrum Congestion in 5G Heterogeneous Networks," Oct. 2016 – Sep. 2019.

Professional Affiliations