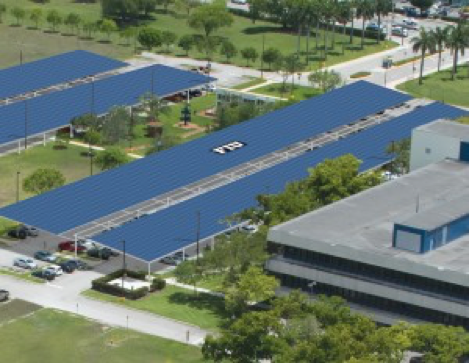 Title:
Solar Research System Dedication Ceremony
Date:
April 26, 2016
On Wednesday, April 27th, we will celebrate the commissioning of an innovative on-campus solar energy research system – a collaboration between Florida International University and Florida Power & Light Company.
Located at FIU's Engineering Center, the new system features multiple canopy structures hosting about 4,500 solar panels that will generate electricity for FPL's 4.8 million customers via the company's grid. The facility will also enable FIU College of Engineering and Computing faculty and students to monitor the operations, collect data and find ways to help improve the integration of more solar power into FPL's energy grid in the future.
This project is an expansion of FPL's relationship with FIU that spans three decades, and includes internships, training programs and grants designed to ready tomorrow's workforce.